Why stainless steel jewelry uses PVD coating (Physical vapor deposition)?
August 30, 2019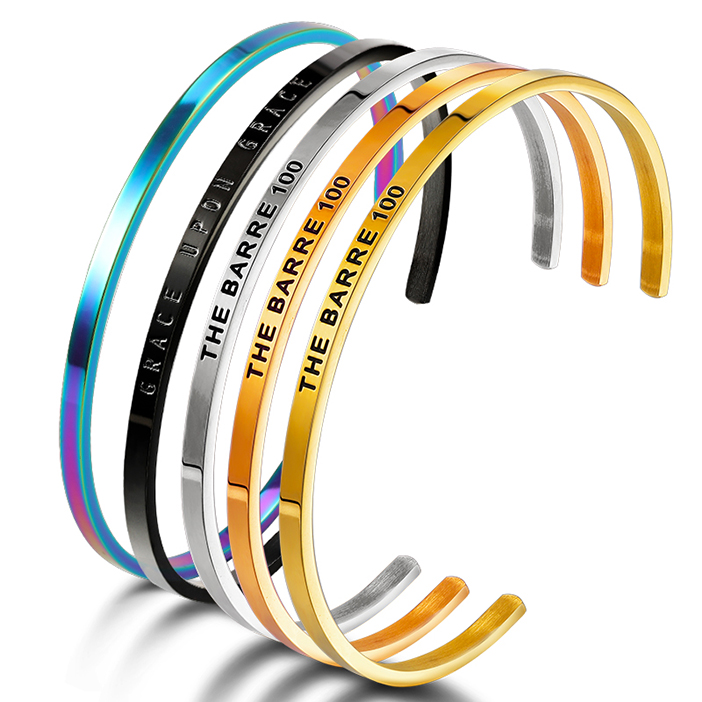 Are you a fan of stainless steel jewelry? We know, most people prefer the personalized stainless steel jewelry because it does not corrode or rust. Although, it can lose its shine and can also get scratched. This is the reason, why you need to clean your pieces of jewelry. Taking care of the stainless steel jewelry can return their shine, and then you can rock it at any event or occasion.
If you are looking for some tips about how to clean your customized stainless steel jewelry, here is how you can do that.
Method 1
For this, you will need,
One bowl
Mild soap
Lukewarm water
Lint cloth
Dried cloth
Jewelry polish
Steps
Take a bowl, fill it with lukewarm water.
Add some soap that is not strong.
Dip a piece of cloth in the water.
Rub this soapy cloth against your stainless steel rings, earrings, and necklace.
Once clean you can dry them, and polish them with jewelry polish.
This is the most simple method that does not require any extra effort.
Method 2
For this, you will need,
Toothpaste (without silica)
Toothbrush ( soft bristles)
Damp cloth
Steps
Take the piece of stainless steel jewelry you want to clean.
Take some toothpaste on the brush.
Rub it on the pieces of jewelry. It should be against the polish on the jewelry. This way, the dirt on the jewelry will easily get cleaned.
Clean it with a damp cloth. Let it dry.
Method 3
For this you require,
Baking soda
Water
Toothbrush (soft bristles)
Damp cloth
Steps
First, you need to mix water with baking soda. The ratio of it has to be 2 portions of baking soda and one portion of water. Make sure the consistency is like the consistency of toothpaste.
Now use a brush, with the paste on, to clean the jewelry. Rub it with the paste.
Clean it with a damp cloth.
Once cleaned, let it dry.
There are three basic methods that you can use to take care of your stainless steel jewelry. There are various other ways also. But if you are looking for a way to clean your jewelry, that is easy, handy, and cheap. These three are the tried and tested methods, that will work best for you.
How to store?
You also need to take care of how you store your personalized stainless steel jewelry. Keeping it here and there will only take the polish away, and it will also get it scratched. If you want your jewelry to always shine like the way you have bought, you need to take care of it. While you store it, make sure the jewelry box is airtight, and no moisture is there. The humidity and moisture will take the shine away.
If you have any questions? Please Contact us here.
Lefeng team